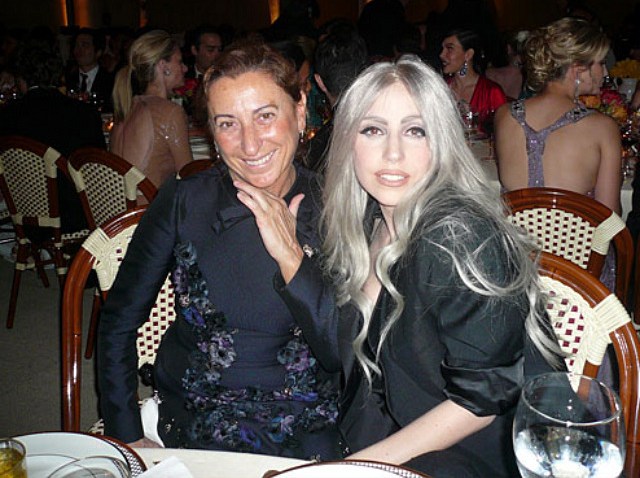 Prada released a photo of Gaga wearing the label's chic black suit to the Met's Costume Institute Gala Monday night, since the pop star chose to skip the runway (and photo op).
Gaga is shown sporting some witchy-looking long gray hair and a chic black tuxedo, seated next to the ever-stylish Miuccia Prada, and frankly -- looking at her outfit -- we bet she would have been a refreshing alternative to all the bustled gowns and long trains that were abundant on the red carpet that night.
Despite having skipped the red carpet, Gaga did perform at the gala wearing a sparkling bodysuit, though Page Six reported this morning that the star actually locked herself in her dressing room before being coaxed out by Terence Koh and Oprah. Sounds like rumor to us, though it does seem un-Gaga to miss a red carpet appearance.