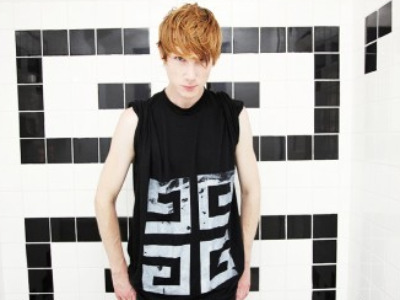 Taking its cue from other fast-fashion mass retailers, H&M and Target, Forever 21 announced a collaboration with Brian Lichtenberg, a favorite among the young Hollywood set, as the first of its forthcoming designer partnership series.
According to WWD, the 12-style collection, featuring graphic t-shirts and tank tops ($15 each), will hit 200 Forever 21 stores on August 13 with an initial run of 150,000-200,000 pieces (for Forever 21, that's "limited-edition"). The LA-based designer, perhaps best known for his customized caution-tape outfit donned by Lada Gaga in her "Telephone" video—expect to see a tank top mimicking that very style—sees the partnership as a means of bringing splashy, sometime provocative designs to a broader audience. "This is going to be a great opportunity to be on a more global scale," he told WWD.
For Forever 21, the collaboration with Lichtenberg represents a new apprach to designer relations, as the mass retailer has been the subject of over 50 copyright-infrignement lawsuits, brought on by designers and labels such as Anna Sui, Diane von Furstenberg, and Anthropologie. Well aware of Forever 21's thorny relationship with other brands, Lichtenberg offers up a pretty unjaded opinion: "They [have] affordable basics and, I'm not going to lie, some of their jeans fit me well."