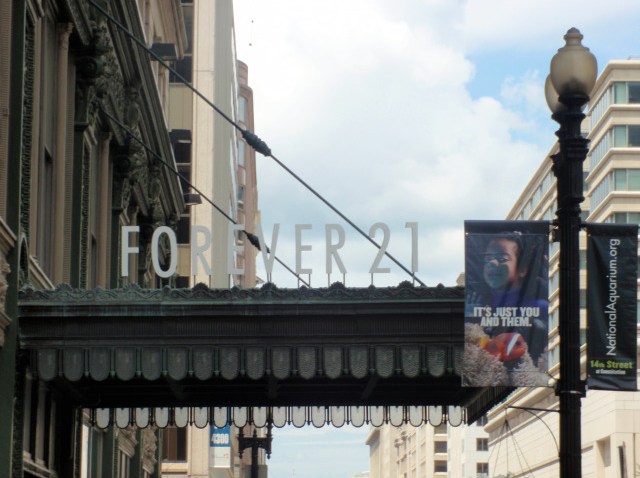 Sears is on a roll: just days after announcing an upcoming collaboration with French Connection, the aging big-box bargain store will partner with fast-fashion hotspot Forever 21.
Once the go-to catalog destination for American shoppers, Sears has, in the last several decades settled into a fairly non-existent fashion postition in the growing mass-market style-centric market. As Target, J.C. Penney, Kohl's, K-Mart and others have stepped up their game to compete with cheap fast-fashion, we hadn't heard so much as a peep from Sears--until now.
The Costa Mesa, CA Sears will introduce a massive, 40,000-square-foot Forever 21 store-in-store with its own entrance, in the hopes of driving traffic into Sears. Should the plan be successful, the partnership would extend to other stores in the country, according to the Wall Street Journal.
The closest Sears stores to New York are located in Jersey City, but they've also got a partnership with KMart. Should make a giant leap to conclusions, then it's possible to assume we might see a new Forever21 in Astor Place at some point in the future.