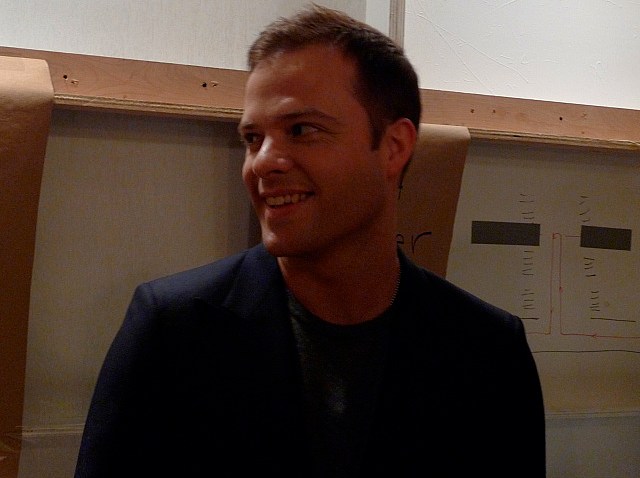 Simon Spurr's Savile Row-meets-punk collection won our hearts with its colorful striped suiting and leather jackets. We snuck backstage to chat with the designer about why he's bringing dickeys back.
What was the inspiration behind this collection?
Well, there's a British sensibility that's just inherent -- I'm British -- but I wanted the collection to be both British and American -- Michael Cain in "Alfie," Savile Row, Mick Jagger ... I think I can add a lot to American fashion. We first launched with just a few pairs of jeans at Bergdorf Goodman, and now we're in Barneys, Saks, and Bloomingdales.
We spotted some (classic-looking) black leather bags in the collection ...
Yes, the bags, the knit beanies, and the scarves are all ours.
Talk to us about the new versions of the suit we saw with a certain ascot-like addition.
Oh yes, neck dickeys! It's basically like a neck cummerbund. Bowties have really been done, and I wanted to do something younger, fresher, more modern. Now I'm just going to have to come up with a word that's better than "dickey"!