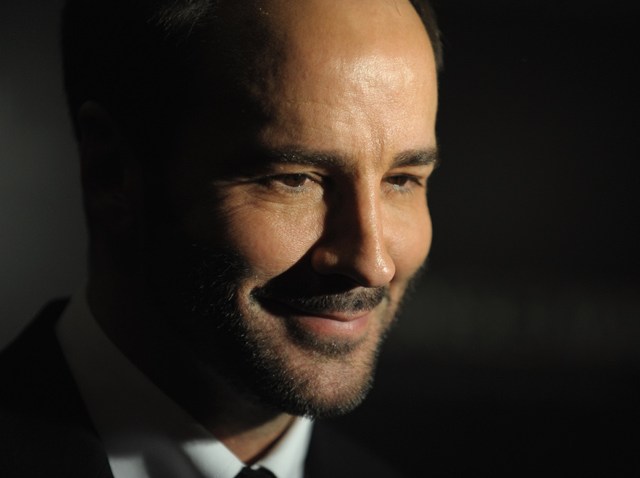 The world may now behold the first photos from Tom Ford's ultra-secretive debut eponymous womenswear runway show for spring 2011. Spoiler alert: the looks live up to the hype.
The slideshow in Harper's Bazaar UK offers outsiders the first glimpse of the closed-doors catwalk presentation, headlined by Beyonce and starring larger-than-life women, some well into their 70s, including Lauren Hutton, Marisa Berenson and Stella Tennant.
Set within a glamorous salon, the room, the clothes and the delighted faces (and fluttering hearts, no doubt) shine with unbridled richness and sharply controlled sex appeal. Because it's Ford—who gave us 10 glorious years at Gucci, followed by YSL, oh my—we know there's a masterful method to the intoxicating sartorial madness of fishnet, beaded, fringed and draped evening gowns and jackets that bear his own name.
Click here to see more, and delight in the exquisiteness.