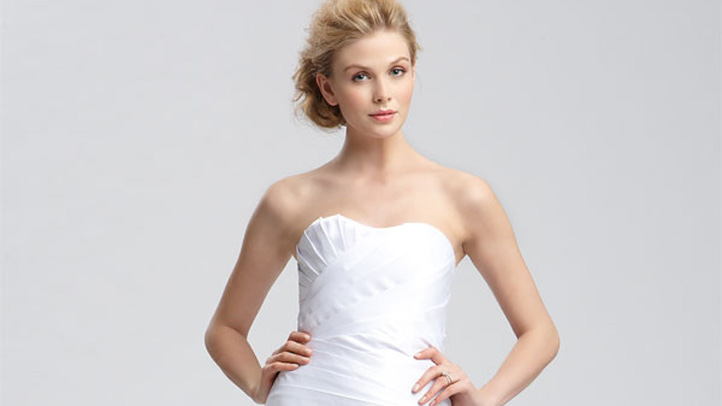 Designer and "Project Runway" alum Christian Siriano is well known for the over-the-top cocktail dresses and gowns in his runway collections, and now he's teamed up with Nordstrom to create an exclusive collection of wedding gowns.
Glamour's wedding blog first spotted the news in the designer's Twitter feed, where he reportedly said, "Excited to announce we are doing an exclusive bridal collection for Nordstrom. Here's the very first one, more to come!"
In an interesting twist, Siriano's tweet seems to have since been removed from his Twitter feed, and the dress is now unavailable on Nordstrom. Considering the designer's penchant for drama when it comes to his designs, creating a bridal collection seems like a natural leap -- especially considering the booming bridal market. If this flattering, romantic dress is any indication, we're betting the rest of the collection will be equally lovely.