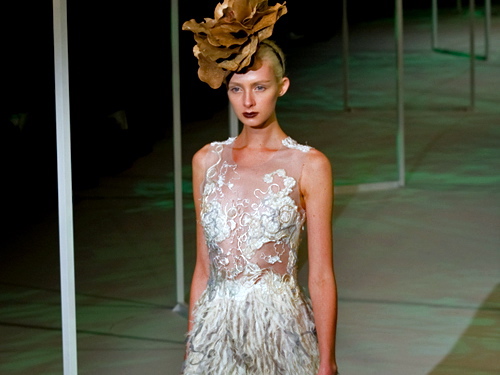 Last night, some of the most exciting new talents in fashion, beauty and lifestyle design (including Prabal Gurung and Maria Cornejo) met at Cipriani's 42nd street location to celebrate Fashion Group International's 14th annual Rising Stars awards ceremony.
In an opening speech, WWD reports that keynote speaker Normal Kamali spoke honestly (even bluntly) about the capricious nature of fame when it comes to fashion design, and the too-real danger of burning out prematurely.
"What happens if you don't become a star?" Kamali asked. "Is that going to be the end of it for you? I never wanted to be a star and never really was or am a star. I am just my own little constellation up in the sky, doing my own thing."
Kamali's cautionary praise aside, some new stars honored last night included Loris Dorian for menswear design, Jennifer Fleiss and Jennifer Hyman (of "Rent the Runway) for retail, Marc Marmel for accessories, and a tie between Fabiola Arias and Bradley Scott for womenswear, both of whom we've watched with interest over the last year. Hopefully, the awards will offer the new designers new level of exposure and not, as Kamali warned against, a heightened sense of pressure.