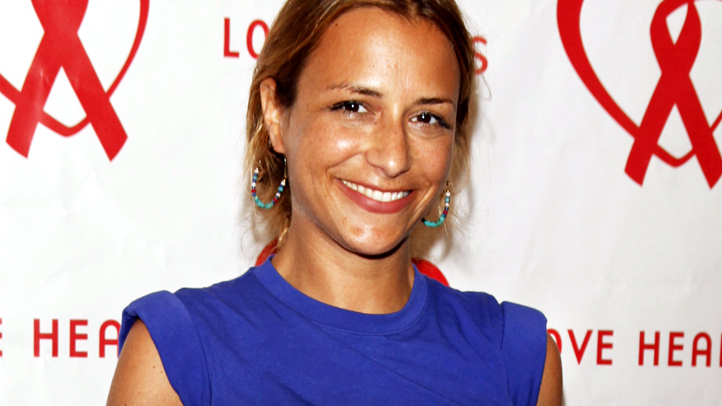 Designer Charlotte Ronson has had quite the year having debuted both a beauty line for Sephora and a handbag collection in recent months. Ronson, who graduated from New York University in 1999, and launched her fashion business a year later, is lauded for her cool-girl personal style, celebrity following and for building a business that generated $15 million in revenue last year.
We caught up with Ronson in the Hamptons at the annual Love Heals at Luna Farm benefit, which supports HIV/AIDs education, where Ronson was one of the hosts for the evening. As Ronson told us: "I have been involved in this charity for so long—over 10 years. It's been a long time. It's just such an important cause to me. My sister has DJed here in the past. We've been involved as a family for many years. It's just important to spread awareness in any way that I can."
What are you working on this summer?
"I'm getting ready for fashion week and my show that is coming up in September. I am working on my line I Heart Ronson for J.C. Penney. I have a really cute bathing suit line with Shoshanna [Lonstein Gruss]. It's this really cute collaboration that I am also working on. And I have a bag line that is hitting stores in the fall. It's been a busy summer."
How far along is your Spring 2013 collection, which will hit the runway in September?
"We are doing pretty well. We are starting to get our samples in, and when they start to come in it's all about how you react to them and thinking forward to the show. It's an exciting time. It's all starting to come together."
What advice would you give to aspiring fashion designers?
"You really have to make sure this is your passion and that you are willing to work extremely hard to make it happen. Internships are important. I worked at Cynthia Rowley for a little bit, and I interned at Harper's Bazaar. Take the time to figure out that this is what you want to do."
Any summer style tips you can share?
'I think it's all about feeling good and adding a little bit of color. Everybody looks good wearing a little bit of color right now. And just looking healthy and natural. You don't have to try so hard in the summer. Just throw on a flirty dress and espadrilles and you'll be ready to go."
What about beauty tips?
"My beauty line for Sephora is about being happy, natural, healthy, sun-kissed. I think beachy hair looks great year-round and then it is great to use a product that gives you that natural sun-kissed glow."
What's that item in your wardrobe you can't live without?
"I have drawers and drawers of T-shirts. I especially love vintage. The more worn in, the better."