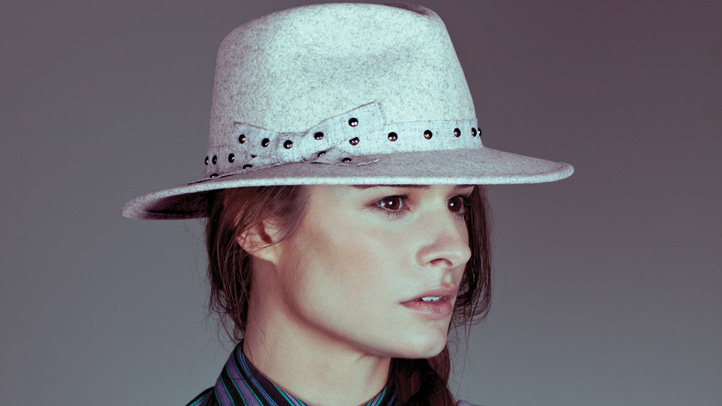 With all the enthusiasm around hats and American heritage wear, it's about time someone teamed up with a classic American label.
Enter New York designer Eugenia Kim, who won the CFDA Award for accessory design, and whose wearable hats have been a mainstay for stylish locals ever since. (She even scored a Target collaboration along the way.)
Now, the designer hast teamed up with Stetson, the label founded in 1865 and known for its iconic Western toppers, to create a 12-piece collection for fall that combines her quirky New York aesthetic with its cowboy-ish silhouette. According to a release, the inspiration for the collection was part American West (no surprise) and part Georgia O'Keefe. O'Keefe, as it happens was also a source of inspiration for another talented New York designer's fall collection: Prabal Gurung.
The collection's set to launch this fall, so be on the lookout for that signature Western silhouette, with an added Kim flair, on the ladies of downtown New York come September.