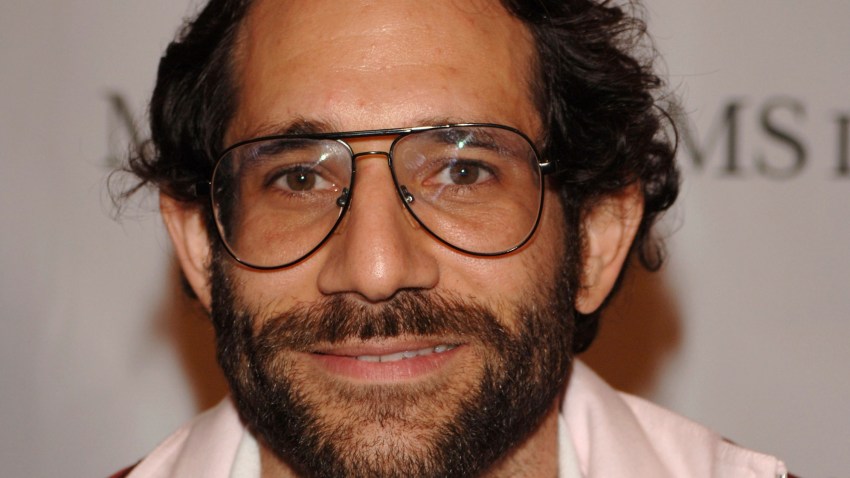 In a profile in The New York Times, American Apparel CEO Dov Charney comes off mostly as he's been portrayed thus far—a charismatic entrepreneur with somewhat questionable taste and lifestyle choices. His father's recounts tales of his young son's entrepreneurial spirit and problems with authority, and also paints a portrait of Charney's mood swings and fierce dedication to his business. The question remains, however, whether the CEO a sexually-liberated savant or a straight-up cad.
In the profile, Charney describes the rise of his business, which was apparently financed, in the beginning, by the mothers of his ex-girlfriends: "I noticed they were Mrs. Robinson types," he told the Times. According to the Times, it was only a few years after American Apparel found great success in 2003 that a series of the sexual harassment suits began, and just last month, five more were added to the pile.
Charney's ultimate goal, according to the report, is to recreate something like Hugh Hefner's Playboy Mansion—and he's apparently well on his way: Charney describes his house as a "dormitory" that houses up to 12 employees at a time—most of whom are, you guessed it, young women (or, "chirpy girls", as his friend, Ilyse Metchek offered in her interview).
Overall, the Times pieces seems to stop short of directly questioning Charney's morality, instead portraying him as something of an eccentric. From a financial stand-point, however, the fact remains that American Apparel is struggling to save enough cash to stave off bankruptcy. As such, it remains to be seen whether the lifestyle Charney has cultivated will ultimately help the brand or hurt it.