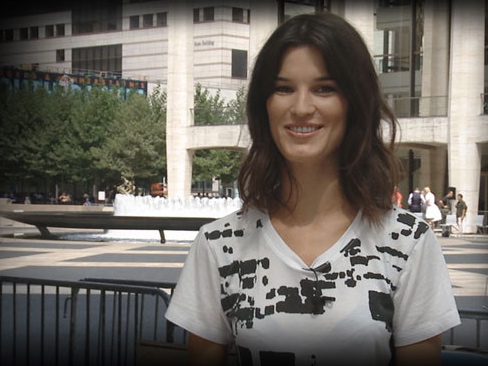 If you're already in a tizzy with FNO fever--mapping your route, selecting your favorite Chanel nail-polish for a freebie manicure, scouting out food trucks, etc--then you surely the "Fashion's Night Out: The Show," is on your well-honed style radar. For those without exclusive entrée, it's live-streaming from Lincoln Center at 7 o'clock tonight.
Intended to bring an insider runway experience to a wider audience, tonight's show will promote fall designer styles that are already available in stores. Even better, the fashions will be strapped to the backs of (or hanging on by a thread to) some of the biggest names in modelling, including Naomi Campbell, Karolina Kurkova, Alessandra Ambrosio, Gisele Bundchen, and Lily Donaldson.
The show, which is a brainchild of Vogue's Anna Wintour, is symptomatic of a conscious shift in the industry towards making fashion (and thus, shopping and spending) more accessible to the public.
Although tickets to the event have long sold out, you can watch Andre Leon Talley and style blogger Hanelli Mustaparta co-host a live webcast that will air excsluively on www.cbs.com starting at 7pm. If you can't sit mesmerized by your laptop tonight, the CBS special will air in all its glory next Tuesday at 10pm.