This year, Lisa Mayock and Sophie Buhai of Vena Cava presented one of the best warm-weather collections on the runway. Sure, it was technically offered for the "spring" season, but hair-protecting head wraps, color-blocked maxi dresses and easy, breezy silk blouses were pure summer.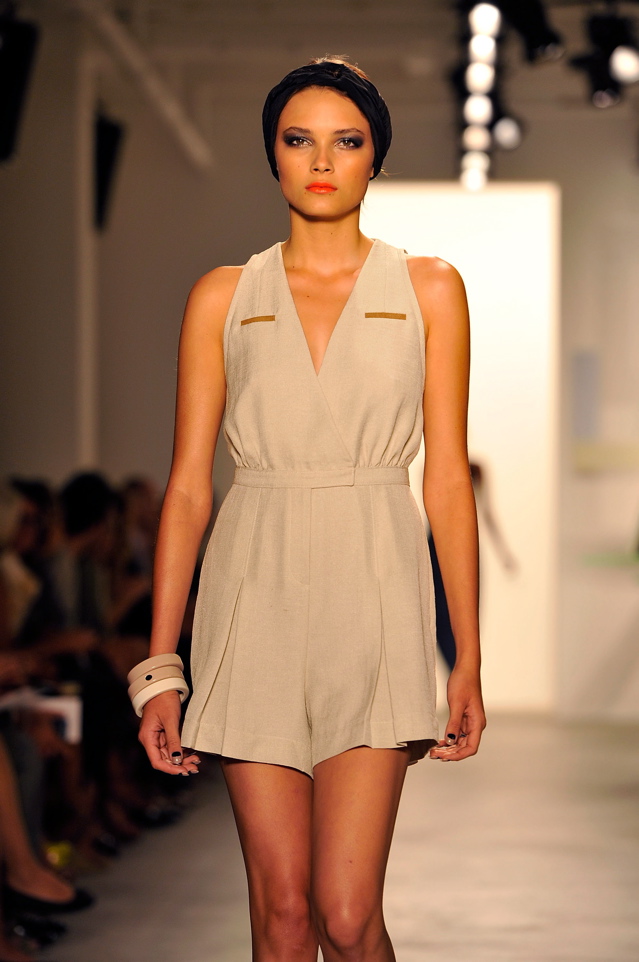 Apparently, the ladies had their own summer adventures in mind while designing Spring 2011: weekend excursions to Montauk, stylish rooftop sunbathing and City Island sojourns provide perfect backdrops to the brand's summery sportswear and gorgeously draped dresses. (Now, if only the girls could come up with an outfit suited to Lisa's occasional beer-drinking sessions in the shower).
Summer Getaway
Lisa: "Montauk, Fort Tilden, Coney Island, Sandy Hook -- basically any place outside Manhattan where we won't be able to do work while we're relaxing. Bad cell phone reception a plus."
Warm Weather Activity
Sophie: "Rooftop sunbathing! With a boom box and some SPF 30."
Beat-the-Heat Solution
Lisa: "In desperate situations, trying to climb inside the refrigerator."
Summer Workload
Sophie: "We work hard, but we make sure and take Summer Fridays. Sometimes it's too hot to even think."
Fondest Childhood Summer Memory
Lisa: "Coming home from day camp, completely caked with dried mud and popsicle stains."
Summer uniform
Sophie: "A tight bun, black sandals, hoop earrings, leotards, and short shorts."
Summer Treat
Lisa: "Drinking a cold beer in the shower."
Summer Anthem
Sophie: "Cruise, Brews, Jaqcuzz."
Summer Style Icon
Lisa: "Women of the Oneida Community, among the first western women to wear short skirts and pants, a good 60 years before they were popularized by Chanel."
Ultimate NYC Vacation-For-A-Day"
Sophie: "City Island."