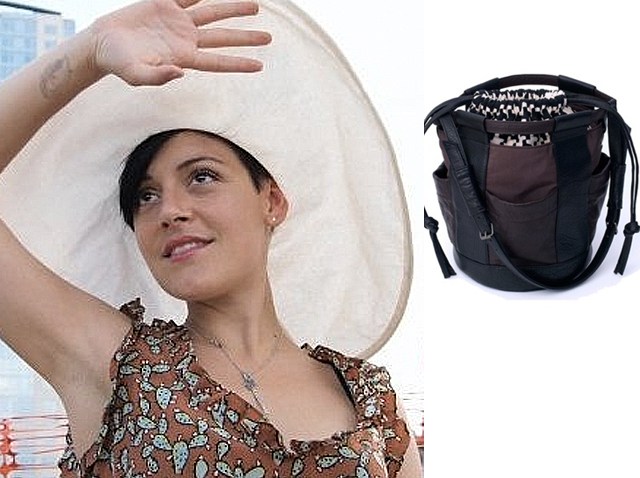 Every time we bump into designer Lia CInquegrano of hip handbag label, Thomas IV, we can't help but admire her impressive ability to stay stylish despite the summer heat. Having recently relocated her operation to Brooklyn, Cinquegrano is spending hot July days exploring her new neighborhood, from Smorgasburg's myriad of refreshing summer treats to the new East River Ferry.
Summer Getaway: "Narragansett or Montauk. Take the bus to Providence, rent a car and drive to Narragansett hitting every 'savers' along the way. There are great yard sales too! Or take the Jitney to Montauk and sleep on the beach."
Warm-Weather Activity: "Buy a grill and cook out on your roof. Plant some vegetables on the roof for ambiance and home-grown produce."
Beat-the-Heat Solution: "I like to carry a paper towel around to wipe my brow. Popping into air conditioning en route helps keep me to cool off too!"
Summer Workload: "I just got a new studio space in Greenpoint and we moved in on the hottest day of the summer. Workload is as heavy as ever, but the new space has East River views and a key card elevator."
Fondest Childhood Summer Memory: "I grew up in Florida so every day was like a summer day. A fond memory from when I was young is going to pottery class during summer school."
Summer Uniform: "Anything sleeveless and breathable."
Summer Treat: "Anything from Smorgasburg in Williamsburg."

Summer Anthem: "Ell Guincho, 'Bombay.'"
Summer Style Icon: "Every season icon, Daphne Guinness."
Ultimate NYC "Vacation-for-a-Day": "Getting on the East River Ferry at South Street Seaport and riding it to Greenpoint."