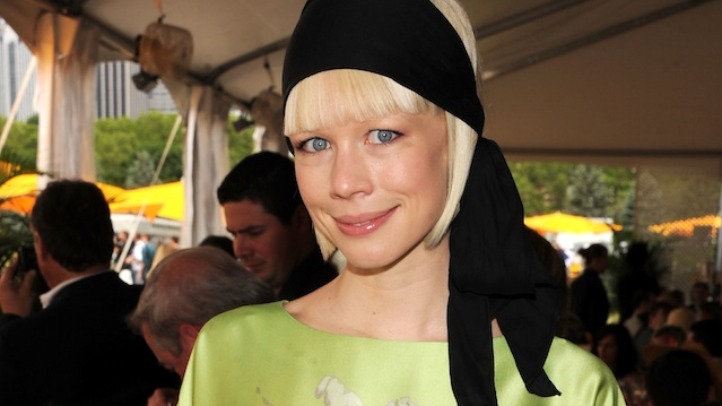 Erin Fetherston personifies the highly-styled, happy-go-lucky vibe of her dresses, which seem to float through the lazy, hazy days of summer with the greatest of ease. That said, we were dying to ask her the cocktail-party question of the moment: how's your summer?
Summer getaway: I usually try to go to Europe every summer. I love going to Majorca or anywhere in the Mediterranean. Last year I got to explore the Dalmation coast which was so beautiful.
Warm-weather activity: In the city, I love taking advantage of the warm weather by going outside. I love playing tennis, going for a run on the west side highway and taking my dogs to the park to play. On a really hot day I will try to seek refuge on a rooftop pool.
Beat-the-heat solution: Air conditioning! I could never make it through the NYC summer without it.
Summer workload: I do work most of the summer as I am always preparing for my show in September. Right now I am working on my Spring 2012 collection. We are in the stage of ordering fabrics and beginning the sample making process.
Childhood summer memories: I grew up on the West Coast and my family spent most of the summer at Lake Tahoe.
Summer uniform: A floaty white dress and little sandals.
Summer treat: I eat a lot of watermelon.