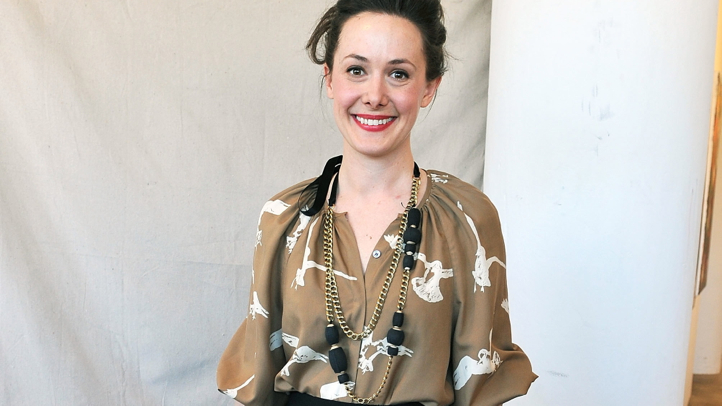 Sweet summer jams are a key element chez Whit, where Brooklyn designer Whitney Pozgay and husband Parker Argote kick back to old-school Francoise Hardy and classic Neil Young tunes. We especially like that Beck—who reminds Pozgay of driving around the summer she got her license—made it onto her summer '12 playlist.
"Green Onions," Booker T and the MGs
"This might be the coolest song of all time. It is hard to sit still while listening to it."
"Skeletons," Dale Earnheart Jr.
"This song is a nice summertime song. It is really happy and mellow. Their whole album is a good summer listen."
"Get Free," Major Lazer
"I really like Amber Coffman's voice combined with Major Lazer's beats. It is a unique sound."
"Walk On," Neil Young
"This is just a great classic. Neil Young is the man."
"Bizness," Tune Yards
"For some reason, I just can't get sick of this song. I don't know what it is, but I listened to it all of the time and still love it. The video is pretty rad too."
"The New Pollution," Beck
"This album came out the year I got my license and I played it in the car all summer. It reminds me of my first little bit of independence and high school crushes."
"Comment Te Dire Adieu," Francoise Hardy
"Great pool party song. Makes me want a cocktail in a tall pink glass with a straw."