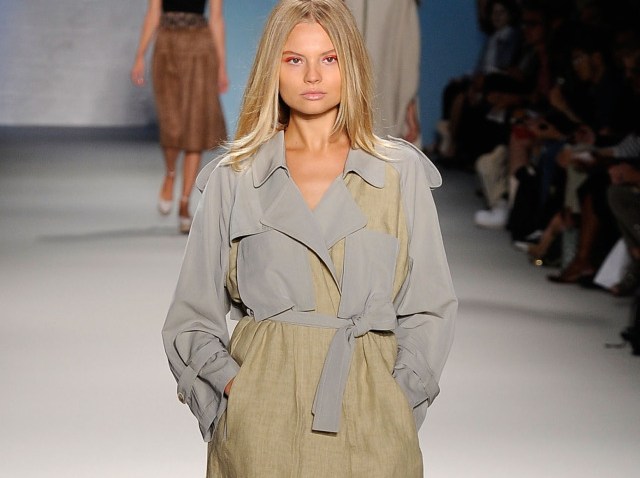 Derek Lam will unveil an exclusive collection with eBay during fashion week, but there's a twist: User votes -- not buyers or editors -- will determine what looks actually get produced.
That's right: The final, reasonably-priced collection will be a "crowdsourced" one -- edited by popular vote. (It's like fashion meets "American Idol"!) As Lam outlined in an press release, "Having a direct and immediate dialogue with the online audience is what makes fashion exciting and relevant in this moment." We'd have to agree that giving shoppers such a direct say in what products are ultimately manufactured certainly ups the ante on other fan-friendly brands like Burberry's new click-to-buy-from-the-runway feature.
The move is clearly a step towards breaking the traditional mold, wherein editors and buyers determine what looks make it off the runway and into stores. At the same time, by marketing the collection as a kind of separate collection with "accessible" price points, the designer plays it safe enough to avoid drawing any heat from the editorial-insider community. Overall, well played.