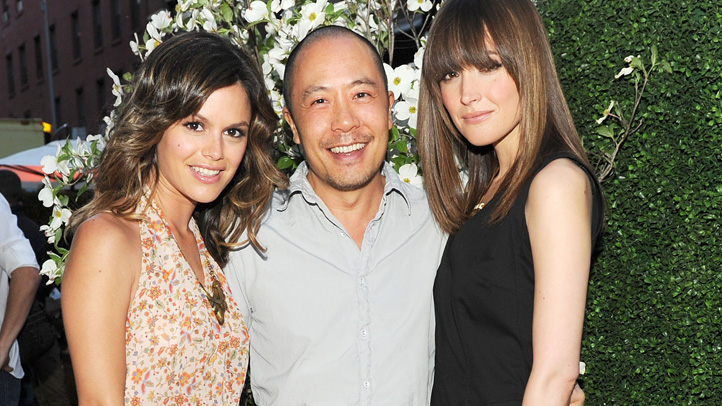 This June, Derek Lam will launch the diffusion line called 10 Crosby Derek Lam, named after his Soho address, WWD reports.
Having recently made his debut in the mass market with a crowdsourced collection for eBay, Lam's plans for a more accessible offshoot to his main collection have been in the works for quite some time:
"With the greater awareness of the Derek Lam brand in the last few years, it seems the right moment to expand to the audience to include the 10 Crosby collection," Lam said. "After the tough economic times, there definitely is a customer looking for fashion with an accessible reach, but considered in a fresh manner."
According to the designer, the 10 Crosby woman is "the urban woman who has a lot going on, and who needs clothing to take her from day into night."
The line, which Lam makes clear is not about "cheap, disposable, fast fashion" consists of more casual, softly-tailored jersey separates. Retailing between $195-$895, the line will hit a variety of stores, including Lam's Crosby Street boutique, in June.