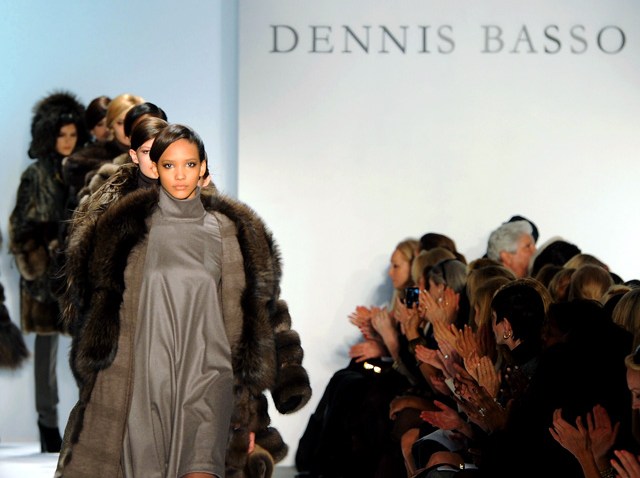 A designer whose name is synonymous with fur is turning his attention to a different kind of luxury: bridal.
According to WWD, the Dennis Basso for Kleinfeld collection will launch with 22 styles as early as next spring. The designer has joined forces with his longtime friend and Kleinfeld owner Mara Urshel to debut his first foray into the bridal market. Probably the most interesting excerpt from the WWD interview includes this choice nugget from Basso:
"Do you know the first sketch I ever did when I was seven years old was of a wedding dress? I made the gown, the earrings, the veil with the netting — it's framed in my office — what was that all about?"
As is happens, it was about this spring 2012 line, which will likely translate the designer's ladies-who-lunch classic aesthetic to styles for a wide range of brides.