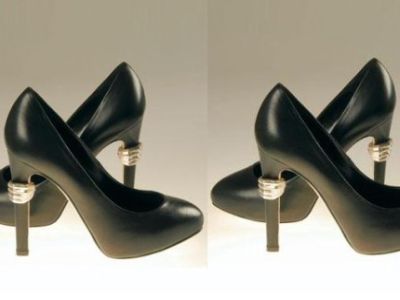 Jewelry designer and Fendi heiress Delfina Delettrez will partner with shoemaker Giuseppe Zanotti on what's sure to be a decadent collection of embellished booties, stilettos and flats.
Naturally, if you create a sartorial mash-up of showstopping baubles and equally ornate footwear from two Italian luxury scions you'll get something grand. We can't wait to behold what Delettrez's Anatomix collection will bring to Zanotti's luxe kicks. The young line has already brought to life statement whoppers inspired by the dark art of skeletons, snakes and spiders.
Delettrez x Zanotti should give a new meaning to killer shoes for sure.