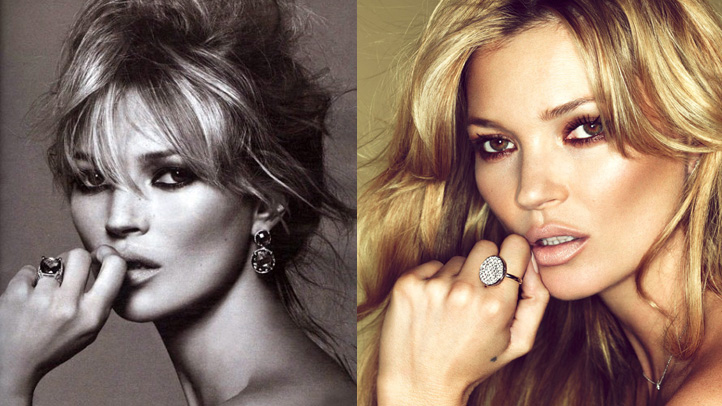 Kate Moss is the star of more fashion campaigns than one can easily count, but jeweler David Yurman is reportedly claiming that one of her new campaigns looks eerily similar to the one she did for his own label.
According to the New York Post's Page Six, Yurman takes issue with Kate Moss's new set of ads for jewelry brand Fred -- a label for whom she also designs -- claiming that the images are "embarrassingly similar" to the ones shot by Peter Lindburgh for Yurman about a year ago.
The Post report details several images that are the most similar, though notes that the biggest difference in all of the images is that a tiny tattoo on Moss's hand is airbrushed out of the Yurman campaigns, but appears prominently in the Fred ads.
It sounds like the Yurman reps are taking things in stride, however, as one rep apparently told Page Six: "When you are a leader in your category, you get used to people copying you. We are confident consumers know the difference."
Moss no longer fronts the Yurman campaign; As of Fall 2011, she was replaced by model Arizona Muse.