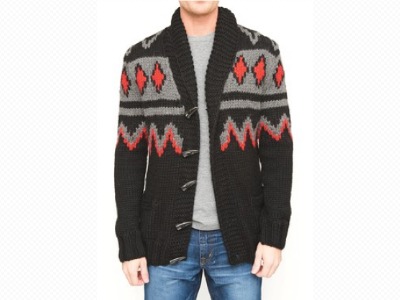 Current/Elliott has recalibrated its approach to menswear, launching its second version for fall.
The line follows the brand's one-season attempt in spring 2009, which parent company Dutch LLC CEO Serge Azria said failed on account of its being overpriced. Azria (brother to Max, who runs BCBG) told WWD,
"We were too expensive. We were selling the jeans for over $300 at retail. We also realized it was important to do a complete collection and not just jeans."

This time around, the comprehensive, 70-80-piece collection comprises about 40 percent denim, priced around $198, as well as chinos, corduroys and cardigans up to $350. The company plans a slow and steady start, anticipating the men's offerings to make up about 10 percent of the business—the women's denim is what started it all, when Current/Elliott led the charge on the boyfriend jean craze, in 2008—with, of course, room to grow.