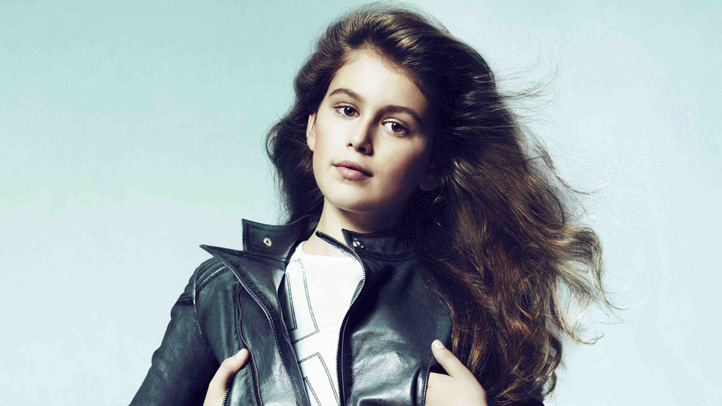 Versace didn't book a legendary supermodel as the face of its newest line, but it did accomplish the next best thing: booking a supermodel's daughter.
10-year-old Kaia Gerber, the daughter of none other than Cindy Crawford, is the new face of Versace's debut kids' collection, dubbed Young Versace. From the looks of things, the young Gerber inherited all the right genes. It's an kismet-charged turn of events, considering Crawford was one of Gianni Versace's original supermodel muses.
In a release, Donatella Versace stressed the importance of the partnership: "Like her mother, Kaia has a very special gift. The camera really, really loves her ... Having Cindy on-set for the shoot took me back to all the amazing Avedon shoots we worked on together."
Crawford was similarly pleased with her daugher's choice, stating that watching her on-set was "a fantastic experience." In the release, she echoed Donatella's nostalgia: "I have so many fond memories of the times I spent with Gianni and Donatella," she said. "There is something so special about the House of Versace."
For those looking to score some of the printed and studded children's separates for their own little fashion fans, the collection will hit select multi-label stores offering childrenswear in the coming months.