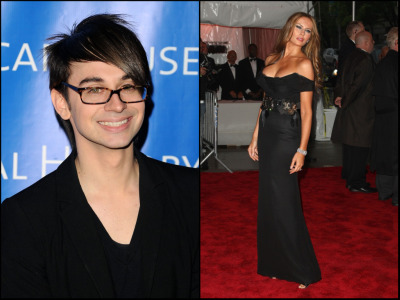 Christian Siriano and Melania Trump strike us as one fierce match, so we can't wait to see what he puts her in for Monday night's Met Ball.
Describing the young designer, Trump used adjectives like big and beautiful, glamorous and sexy and of course, fierce -- all traits the wife of the Donald herself emanates with every red carpet walk. Having worn the world's most over-the-top wedding gown (a vintage Dior), Trump should wear the daring but inherently pretty aesthetic Siriano does so well, and with no shortage of dramatic flair.
The latest celebrity muse for Siriano will hopefully aid his moves to grow the wholesale portion of his business, which currently sells out of Saks and -- specially for fall -- three Neiman Marcus locations, as well as select boutiques in the US, Dubai and Kuwait.