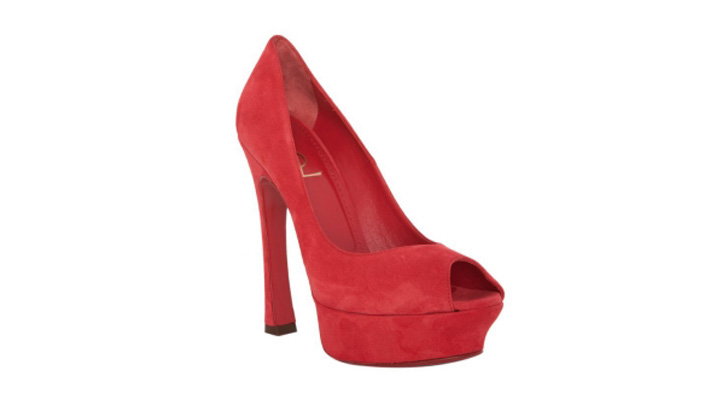 Christian Louboutin, the designer whose sky-high heels and signature red soles have become a coveted item for no small number of fashion-forward ladies, is suing Yves Saint Laurent for also making a shoe with red soles.
According to the Daily News, Louboutin filed a lawsuit in Manhattan Federal Court on Thursday alleging that "defendants use of red footwear outsoles that are virtually identical to plaintiff's Red Sole Mark is likely to cause and is causing confusion, mistake and deception among the relevant purchasing public as to the origin of the infringing footwear."
Footwear News did some digging, and found that the shoes in question -- the Tribute, Palais and Woodstock styles -- are red shoes, designed with red soles to match (pictured above). The shoes also come in green and purple, with green and purple matching soles, respectively. The shoes that Louboutin is most concerned with are the red pairs with the matching red soles, though it does seem to set a precedent that the designer become the only one who could ever clad a shoe with a red sole, no matter how the rest of the shoe is designed (in this case, red on red).
Footwear News cited experts who believe that a lawsuit that involves two fashion brands of this magnitude could actually "drag on for months."