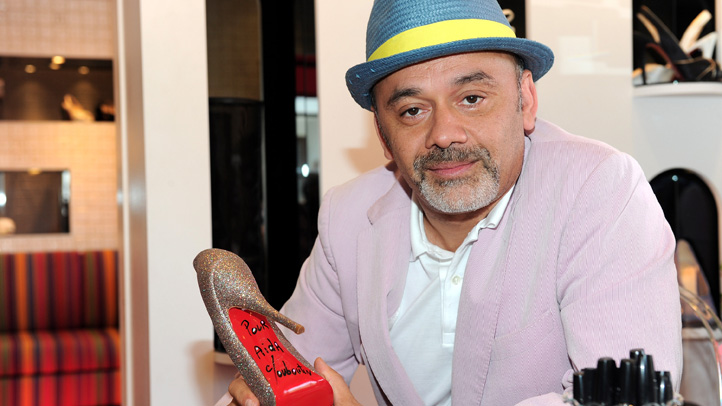 Shoe designer Christian Louboutin recently made the decision to sue iconic label Yves Saint Laurent for its use of a red sole in one of its Spring 2011 shoe styles. The shoe in question is a red platform with a matching red sole, and the spring collection includes sister styles in colors like green and purple, with green and purple shoes to match.
Louboutin has now spoken out in a new interview with the Evening Standard, outlining why he made the decision to file a suit against YSL:
He said: "I have the biggest respect for the house of Yves Saint Laurent. Having discussed the matter with them and not been able to reach an agreement, we have had to take this to court.

"My company has a trademark on the red sole and if we don't enforce it this would leave the door open for other brands to copy us while jeopardising the identity of the Louboutin red sole.

"No one before me has ever used a coloured sole to define a brand's identity. The red sole has become widely recognised as the distinct sign of my brand in the eyes of women all over the world."
YSL isn't the only brand in Louboutin's sights: The designer has also since sued another company -- Brazil-based brand Carmen Steffens -- over a similar use of a red sole.