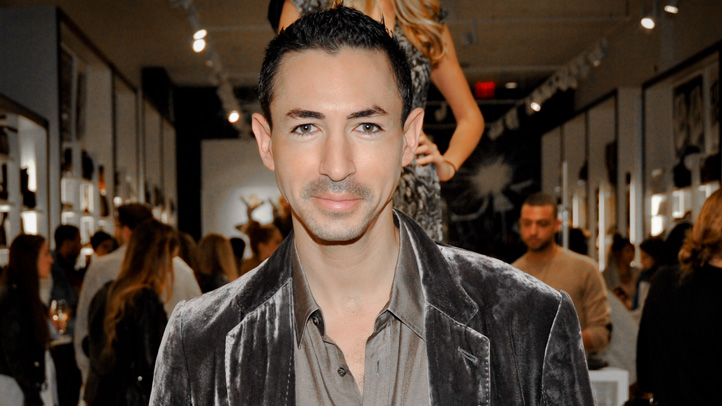 As part of Aldo's "Rise" collaboration series, which highlights up-and-coming talents, designer Christian Cota created a series of tough-looking flat boots for fall.
The boots were a refreshing departure from the plethora of platforms and patterned heels that have seemed to abound on runways and in editorials. These, on the other hand, seem like the kind of boots that could actual survive a good pounding on the sidewalk and are toasty enough to get a stylish gal through a New York winter.
At the preview in Soho, Cota revealed that he'd actually worked with Aldo on shoes for several seasons before deciding to do a more formal collaboration. "They were great to work with, because they would do, like, 40 pairs in two weeks," says Cota. "I'd say, 'Um, I need them, like, tomorrow.'"
For his Fall 2011 collection, Cota says he was interested in doing something a bit different. "I wasn't feeling stilettos at all," he confessed. "So I actually got, like, a bunch of stilettos for the show -- instead of using, like, one stiletto and then everything else was flat ... And people really gravitated towards [the flat boots]."
There are two main styles in the collection: a tall buckled boot called the "Barbarito," which retails for $250, and a shorter version with pony hair called "Laremonet" that retails for $200. Models at the preview wore some of the slinky, printed separates and dresses from Cota's fall collection, which make for a nice counterpoint to the toughness of the shoes.
As for the designer's top picks? "For the show, my favorite was the high shin-guard one," he said. "But now that they're here, I think I like the red the best."