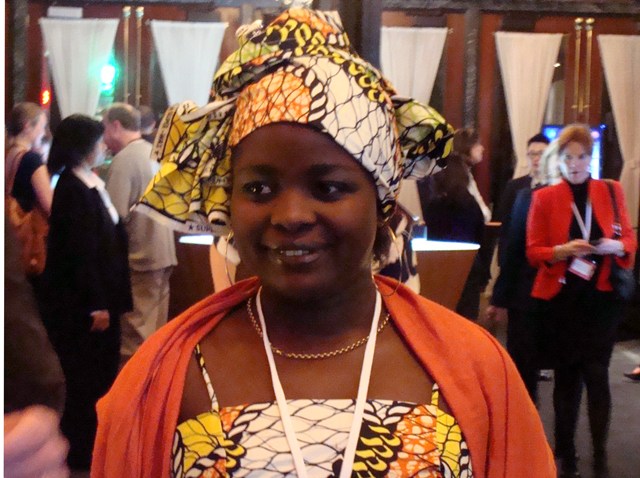 Last night, at the opening of the Daily Beast's Women in the World Summit, the majority of attendees dressed in sharp, smart, somewhat subtle styles -- as one might expect at a serious event on a rainy New York night. So naturally, when we spotted this graphic printed ensemble, which perfectly matched the red carpet, we had to come over for a closer look.
Journalist Chouchou Namegabe told us her outfit is similar to those worn in dowry ceremonies in her native Congo, and that its vibrant print comes from Superwax, a resistance technique and fabric from the Netherlands. Namegabe is here to discuss her experiences giving a voice to rape victims in Congo. She said that at home, she's more often found in jeans, but on special occasions she favors bright colors and loud prints.
"To inspire people to mobilize," she said.
We say, the louder, the better.