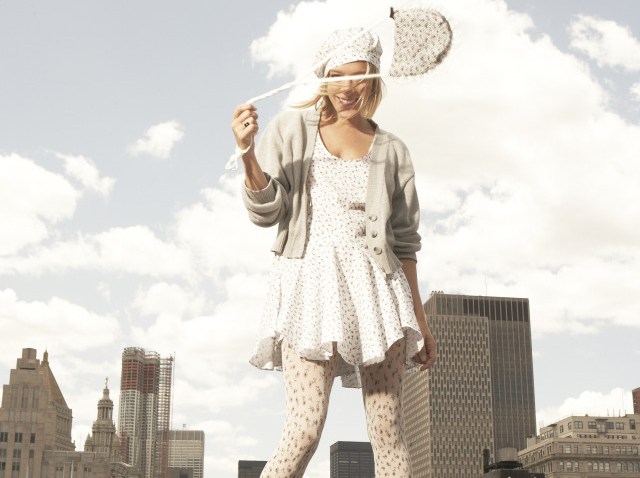 For her third installment at Opening Ceremony, Chloe Sevigny created five dresses in five patterns, plus leather shorts and jeans for pre-spring.
As refreshing as the light and feminine florals, polka dots and paisleys themselves was Sevigny's admission to WWD that we think represents the real reason celebrities do clothing lines - for selfish purposes, of course. Sevigny explained her picks as simply the favorites she herself always seems to want to wear, including empire-waist babydoll silhouettes and Peter Pan collars and puff sleeves.
By now, Sevigny is a veteran of the Opening Ceremony design team, having created three collection with this latest, as well as a number of offshoot ventures involving guest designer friends for T-shirts, sunglasses and more.