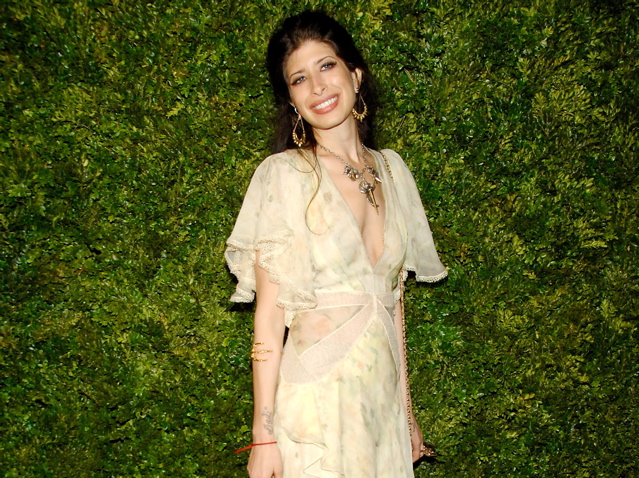 Pamela Love's affinity for the macabre—think teeth, claws, and dagger motifs—has differentiated her jewelry among a throng of craft and vintage-inspired designers. No surprise, then, that the CFDA has recognized her not once, but twice: last year with a nomination for the Fashion Fund and this year for the prestigious Swarovski Award for accessory design. We caught up with Love to see what a win could mean for the brand—and if she's started shopping for the dress yet.
Where were you and what were you doing when you found out you'd been nominated for the Swarovski Award in Accessories?
Sketching.

Did you do anything to celebrate?
Not really, I have been super busy with the new collection!

Have you started looking for a CFDA ensemble?
A little, but I'm really good at keeping secrets!

Are you familiar with your fellow nominees?
Yes, very. We all work in a very small close circle.
How do you think a win would affect the brand?
The Swarovski Award is so well known now that just being able to be involved is a great way to reach a new clientele.

What advice would you give to young aspiring jewelry designers?
I would tell young aspiring jewelry designers to stay committed to their vision, create their art fearlessly and to never compromise.
What jewelry are you reaching for the most this spring?
I'm always wearing various blends of accessories, but my talon cuff is the one piece I never take off. I love how delicate it feels to wear while maintaining a powerful appeal. Recently, I have also been wearing my small tribal spike necklace, it looks great layered with other pieces.
Are you doing any traveling this summer? If so, to where?
I've been trying to escape to Morocco for some time ...

Your required summer reading list includes:
I'm re-reading a favorite classic, "Catcher in the Rye" by J.D. Salinger. I would recommend it to anyone!

Your official song of spring.
Anything by Neil Young.

The ultimate summer-time indulgence:
Iced green tea!