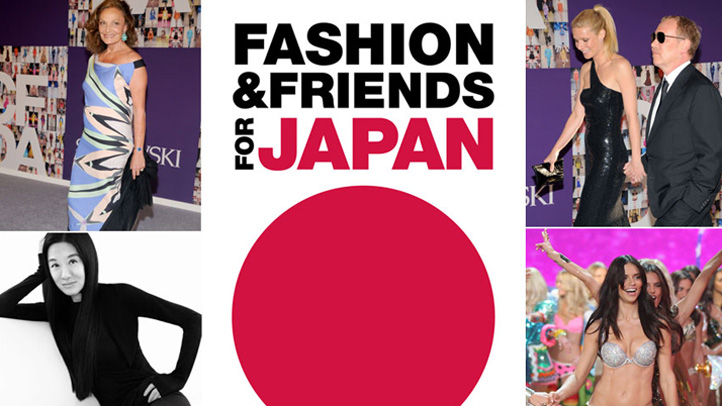 The CFDA's "Fashion & Friends for Japan" auction, presented by the CFDA and the Japan Society, launches online today and runs through April 28, offering fashion fans the chance to bid on a range of covetable offerings from working on a Vogue photo shoot to a styling session with Rachel Zoe.
The charitybuzz auction is a virtual extravaganza of VIP experiences, from attending Vera Wang's runway show, and meeting her afterward; to working a Vogue photo shoot with Anna Wintour herself; to having a lunch and styling session with Rachel Zoe.
In addition, CFDA president Diane von Furstenberg has made herself and her homes across the world available for bidding—prizes include stays at her beach house in the Bahamas and her apartment in Paris, as well as shopping sprees in the four digits.
Steven Kolb, Executive Director of the CFDA—who is offering a one-day internship and lunch in the auction—made the following statement in a press release:
The crisis in Japan is something that has affected us all, and as a community and industry we felt a responsibility to act. This initiative hits very close to home as many members of the CFDA community have close business ties and partnerships in Japan, and we view this as an extension of the work we accomplished in the 'Fashion for Haiti' initiative. The response we have received has been overwhelming, and we continue to encourage donations and support.
Indeed, such big-ticket experiences promise to make a big fundraising impact for a significant cause, so we anticipate a thrilling final sum going to Japan.