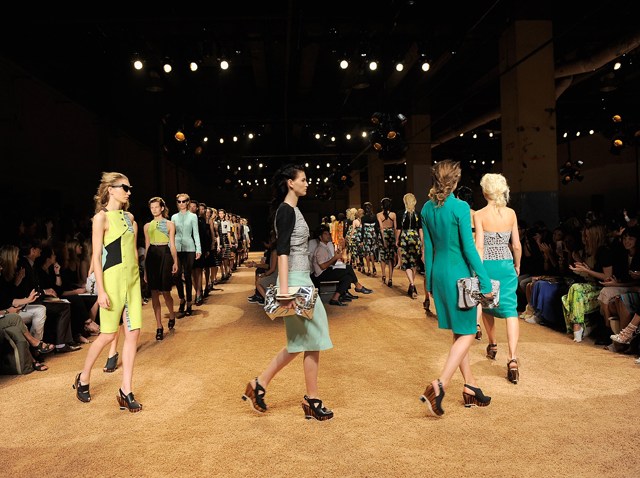 In the wake of Milan's decision to move its Fashion Week calendar to overlap with both New York and London, the CFDA has stated it will stick to the current, agreed-upon calendar through 2013.
In a letter issued by CFDA president Diane von Furstenberg and chief executive officer Steven Kolb, the organization stressed the importance of having a more cohesive, agreed-upon calendar for the industry:
When we started together at CFDA, the Members and the American fashion industry asked us to stabilize the dates of New York Fashion Week, which were being pushed earlier each year. Given the international schedule, this was no easy accomplishment — but we were successful ...
... While the Camera Nazionale della Moda in Milan has expressed displeasure with the late start for September, we do not feel that New York should shift earlier. Our colleagues at the British Fashion Council support this decision, as they cannot change their dates either.
If the organizers of Milan's Fashion Week were hoping that shifting their dates would cause the rest of the cities involved in the various fashion weeks to buckle under the pressure, it appears they may have over-estimated their capabilities. Not only have New York and London chosen to stand firm with their established show dates, Conde Nast has stated that its editors would not attend shows in Milan that would conflict with shows in New York and London, meaning no Vogue editors front row.