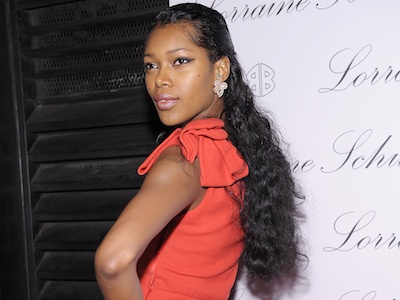 Getting arrested may prove to be a career booster for model Jessica White, who's reportedly getting ready to shoot her very own version of "Entourage."
White's lawyer, Mark Jay Heller, told Page Six that she'll be followed by cameras starting this week and through the hubbub of fashion week, for an upcoming reality show on Oxygen.
White is likely a more than captivating subject for reality show cameras: The stunning model (who also happens to be Sean Penn's ex) was arrested in October outside a club in Chelsea after getting into a drunken fistfight. She maintains her innocenence, but it does sound like a television script that writes itself.
Heller told the daily that the new show is "based on her life, and some of her colorful friends, almost like Entourage." While that sounds potentially exciting, we hope it's also about what it's like to be a model for fashion week -- that certainly must involve colorful friends, too.