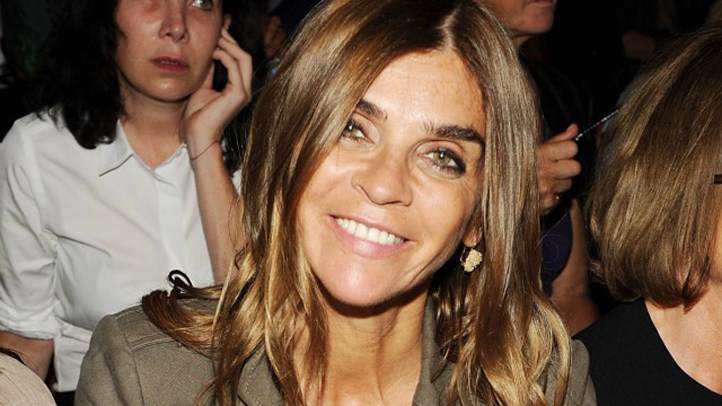 In an interview following her recent resignation from French Vogue, Roitfeld offered a slew of characteristically blunt revelations to German magazine Der Spiegel, likening her ten-year tenure at the glossy to "10 years in a gilded cage."
Her musings, of course, are in many ways what makes Roitfeld so captivating: her provocative nature extends from the pervasive nudity in her editorials to her candid opinion of rumored rival Anna Wintour.
Here, the top musings from Roitfeld's profile:
1. "Twenty years ago, fashion was a promise ... If you look at advertisements these days, all you see are handbags."
2. "[I]t's not like we're working in a hospital; we don't save lives every month. We just make decisions about skirt lengths, about an inch more or an inch less. That's all. "
3. "Fashion stopped being a matter of money a long time ago; it's a matter of taste. These days, even women with less money can dress well. I was always saddened by the idea that elegance was only something for a minority."
4. "Good old Karl. Superhuman Lagerfeld. I don't think he experiences this pressure in the same way. That's why he can put up with it ... He's not the only one. There's also Nicolas Ghesquière at Balenciaga, Riccardo Tisci at Givenchy, Miuccia Prada and, of course, Tom Ford."
5. "Anna Wintour is the most powerful woman in the global fashion industry, the first lady of fashion. She's a politician; I'm a stylist. They are two very different jobs. Incidentally, despite all the rumors, she is actually very nice."
6. "I always wore a tight skirt at Vogue; it was like a uniform."
7. "Fashion needs glamour, provocation and broken taboos."
8. "If you don't want to make any mistakes, buy black clothes. That's always good. Every five years, you should take a critical look at your own wardrobe and, if necessary, eventually swap your bikini for a one-piece swimsuit."
For the full interview, head over to Der Spiegel.