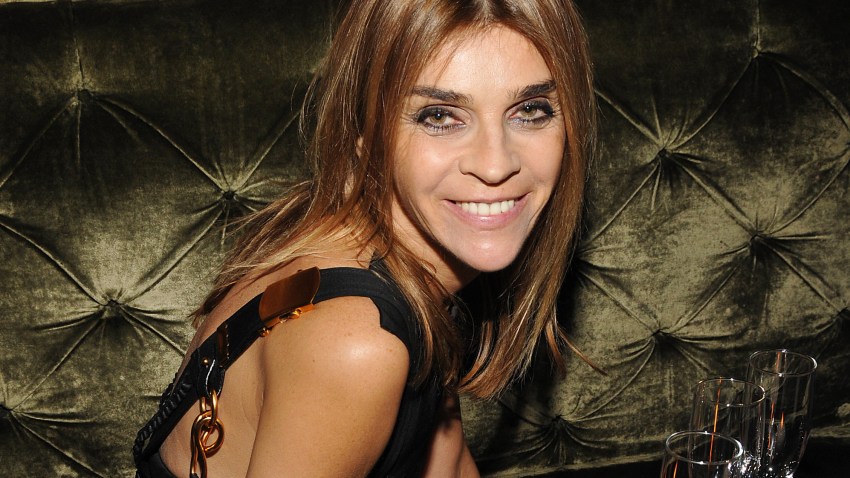 In a move that was apparently a surprise to many, the editor-in-chief of French Vogue, Carine Roitfeld, is stepping down from the post she's held for 10 years. According to the announcement on the magazine's website, her resignation will be effective in a few weeks.
In a telephone interview with Cathy Horyn of The New York Times, Roitfeld said, "It's 10 years that I'm editor of the magazine ... I think it's time to do something different."
Sometimes described as the "Anti-Anna," Roitfeld's features for the glossy were always a bit more avant-garde than her American counterparts, and the editor-in-chief herself once told New York Magazine that she was not "a business girl":
"I will never be a business girl, but I will say, for Anna Wintour, that I respect successful people, I like things that are success. But this is really American."
That being said, Roitfeld was a tremendous success for the magazine, not only in terms of circulation, but also in terms of iconography. The editor-in-chief was a regular on street style blogs and "best dressed" lists, always sporting her signature slinky silhouettes, razor-straight hair and smokey eyes (a look she credited to Tom Ford).
In 2008, there were a smattering of rumors that Anna Wintour was planning to retire, and that the powers at Conde Nast were eyeing Roitfeld as a potential replacement. While the rumors have since proved false, the fact remains that the style icon is a force in the industry, and will likely generate headlines with whatever project she takes up next.