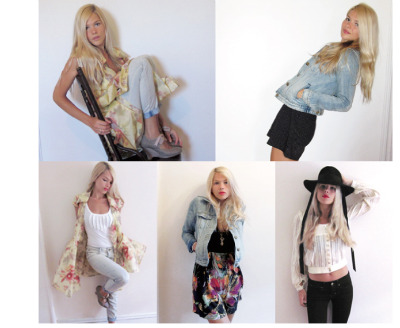 Earlier this week WWD reported on crowd-sourced fashion initiatives, and their increasing popularity amongst big-name labels to generate brand loyalty. Case in point: today the DIY fashion community site, BurdaStyle is launching a user-generated style campaign with Gap.
Based in Brooklyn, the BurdaStyle site is home to a community of fashion DIY-ers who upload their sewing projects, share patterns, and commune over all things crafty. Far more hip than hippy-dippy, the site counts over 391,000 registered users (with nearly 10,000 more signing up on a monthly basis).
The first phase of its collaboration with Gap includes an editoral piece both penned and styled by BurdaStyle's creative director Alison Kelly Dahl (you might remember her from season 3 of Project Runway), who took three classic Gap 1969 denim pieces: washed-out jeans, a denim jacket and jeggings, and infused them with her personal fashion aesthetic for five different outfits. Dahl's looks, featured on Gap's StyleStream, will be joined by more outfits created by various members of the BurdaStyle next week, followed by a slideshow and a community vote for a crowd favorite.
As crowd-sourcing sites move into the mainstream, and mainstream fashion labels adopt more grassroots initiatives, BurdaStyle and Gap found an engaging—and stylish—way to meet in the middle.