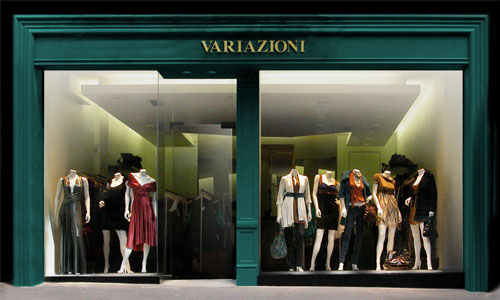 Call it lawsuit deja-vu: only a year after Burberry took Variazioni to court for selling fake goods, the NYC boutique is in hot water again. For the same reasons.
According to court documents revealed on SheFinds, Burberry is suing for $2 million after finding a range of apparel, including jackets, raincoats, shirts, and pants—all bearing fake labels and packing—being sold by the store.
In June 2009, Burberry first sued the upscale pureyor, which has three locations in Manhattan (two on the Upper West Side and one in Soho), for the same offense. The first occurence could have easily been a major, though unintentional, mistake on the part of the boutique, but a second time is hard to chalk up to careless buying practices. In an industry where it's embarrassing enough getting called out wearing the same outfit twice, a faux pas like this is both a shameful and expensive one.
What we're especially curious to know is if anyone actually buys Burberry items from Variazioni. Since the goods weren't discounted in any way, why wouldn't one just go to the actual Burberry store and get the fully legit, luxe treatment?