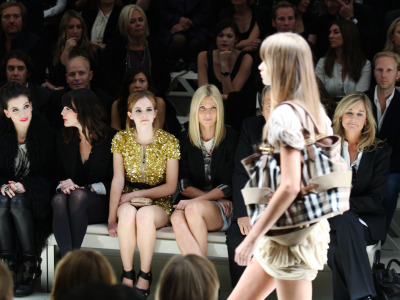 Expanding on a concept it introduced last season, Brit label Burberry has announced plans to put forth a sizable portion of its Prorsum Spring 2011 collection online for immediate sale, following its September 21 runway show.
While Burberry will always maintain its cachet as a heritage brand, it has most recently emerged as one of fashion's most innovative design houses. One of the first labels to live-stream runway shows to the public via its website, Burberry isn't stopping there. While the industry grapples with an increasingly mond-boggling production schedule that places furs in stores as early as July, and bikinis on racks in the dead of winter, Burberry Prorsum is putting its spring collection up for pre-order as soon as it walks down the runway in September.
While we're making an uneducated guess that such instantaneous gratification would only skew the schedule further, it nonetheless signals a new wave of fashion demand.