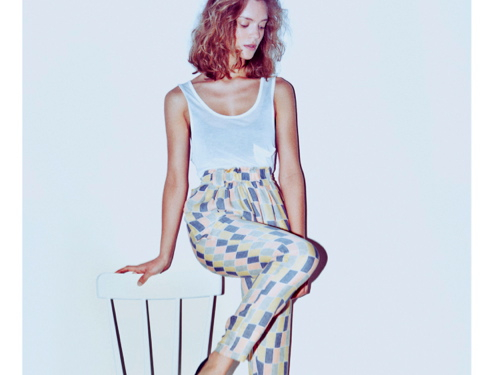 Brussels-based boutique, Hunting & Collecting, is known for its curated selection of indie fashion, interesting jewelry and unusual housewares. Now, with the launch of their e-commerce site, stateside fans finally have the chance to peruse the shop's uber-hip wares.
Featuring indie favorites like Common Projects, Stine Goya, Gemma Degara and Bless, the overarching H & C aesthetic is funky and urban. The store even shoots their own lookbook every season, styling their favorite pieces by select designers. We have been hunting and collecting designers and artists from all over the world," declares the H & C website, "curating what in our eyes is relevant in independent creative expression today." Starting this summer, the store will also release a collectible archive book, "Hunting and Collected," to document everything they accumulate over the course of the season.
Highlights from the web boutique include glittering pinata lamps by Confetti System, gold fringe sunglasses by Bless, a cluster pearl brooch by Slow and Steady Wins the Race, and a bag by Saskia Diez made entirely out of paper. Take a peek for yourself at www.huntingandcollecting.com.