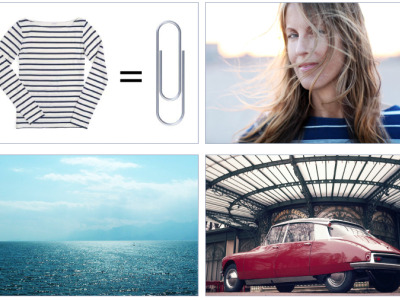 Former Kate Spade creative director Julia Leach created Chance, a new line of effortless, Euro-chic basics based around the classic striped shirt.
As if she could hear our thoughts and prayers, Leach has taken her groundbreaking experience at Kate Spade to launch her own vision of joie de vivre and simplicity. Citing the striped shirt as the paperclip of dressing -- "every drawer has one" -- Chance traces the illustrious history of the basic from the French Navy to the Impressionists to Lauren Bacall, Picasso, Steve McQueen, Brigitte Bardot and Hunter S. Thompson in a tidy timeline, reinforcing our affection for the quintessential staple.
The online shop includes the core group of striped solid tees and tanks, chambray shirts, dresses, shorts and a romper, plus "essentials" like espadrilles, scarves and the canvas tote -- all serving to re-affirm our suspicions that stripes may be the moment's pinnacle print.