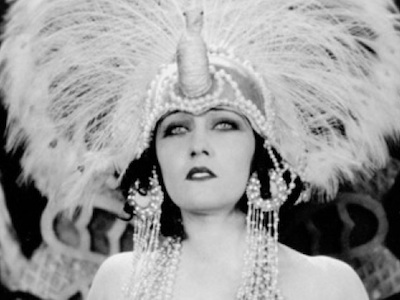 The "Birds of Paradise" Fashion in Film Festival gets underway tonight, running through April 24 at New York's Museum of the Moving Image.
But this isn't the typical run-through of mainstream fashion epics—rather than the Top-100-Of-All-Time veterans, "Birds of Paradise" will showcase the sartorial pleasures of Salvador Dalí muse Steven Arnold, early camp director Jack Smith, and other underground filmmakers.
As the museum's curator, David Schwartz, told WWD:
"There's a film historian named Tom Gunning, who came up with this idea called cinema of attractions that early films were more concerned with giving you the experience of visual wonder — which is what fashion is all about, of course ... In the films we're showing, you can take pleasure in the costumes themselves."
Those interested can expect rare, in some cases one-of-a-kind films certainly not likely to be found on Netflix.