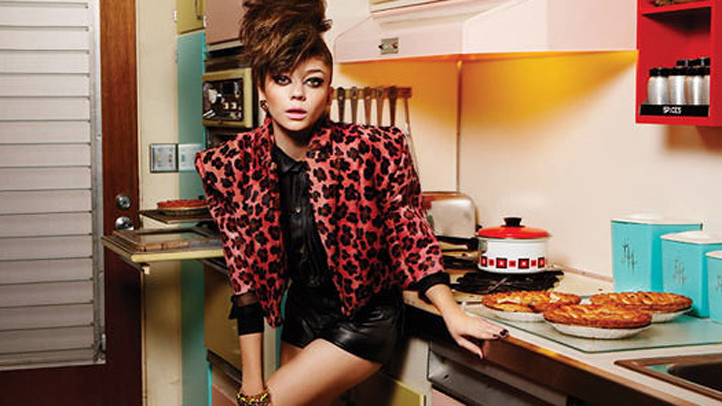 Beyond the big-name photographer and pouty-lipped model, it's easy to forget that fleets of people collaborate on fashion editorial shoots. Oklahoma native Juliet Jernigan is one such collaborator, a prop stylist working out of the hub of uber-hipness that is Silverlake, Los Angeles. After leaving an enviable photo assistant gig at ELLE magazine last year, Jernigan has become an expert at finding some of the most peculiar artifacts in the business (including a particularly non-photogenic goose), and claims that, if called upon, even a hot pink 60-foot elephant isn't beyond her considerable means.
Did you ever think you'd be a prop stylist?
Growing up I wanted to be a costume designer for films. I remember telling my mom that I wanted to pick out clothes for movie stars. In college, I worked as a stylist assistant on editorial shoots, and when I graduated I got a job in the photo department at ELLE. I was there for 3 years, and a year ago went freelance as a prop stylist. I've jumped around a lot in a short time!

How did you get into the business?
I interned at InStyle, and then moved to New York without a job and interviewed at ELLE two weeks later. I have no idea why they hired me, but I am so lucky they did. I ended up going on shoots, and sometimes traveling with crews. Eventually I realized that I wanted to be collaborating with the photographers and stylists in a different way, and set design made the most sense. I like to think about the shoot as a whole, but I'll never be a photographer its just not for me. I love the collaboration and bringing it to life; I'm not interested in being in charge or working alone.

What's the most peculiar prop you've ever had to source, and where did you find it?
LA is the most magical place, working along side the film industry can be frustrating sometimes, but thanks to their resources, if I needed a 60-foot pink rhinoceros, I know who could make it for me.

How do you work with the photographers and stylists to come up with a concept for a shoot?
The photographer usually has a broad idea of what they want to do, and then I begin putting together images of props, locations and references to illustrate our options. It's really tough to discuss my work, so I have to show the team what I'm thinking with pictures and drawings ... If I begin to describe something over the phone, it will never happen.
Has there ever been a prop you couldn't source?
Sometimes I only have 1-2 days to prep a job -- editorial is quick! I've definitely had a few pieces not make it to the shoot on time for one reason or another, but it always works out.

Tell us about the most exciting shoot you've ever worked on.
Every job is different, and they all feel new to me so they're very exciting. I get teased about how giddy I get sometimes. The Amanda Seyfried cover I did with ELLE was really fun, mostly because she was so eager to play with the animals. Also, working with Horst Diekgerdes on the March issue of German Vogue this year was one I'll never forget. My first Vogue, with one of my all time favorite photographers ... I'm very wide-eyed, I can't believe this is my job."

You recently did a shoot with live lambs, rabbits, and cats. Where did you find all of them, and were they cooperative subjects?
We shot that in NYC, all of the animals came from local farms upstate. The idea started with ducks and evolved from there. I can't believe we found a baby lamb in December, they are supposed to be spring babies! Louisa the lamb was a huge hit! The goose turned out not to be so photogenic ... animals can be tough, but Amanda was great with them.

What about when there's real food involved -- who does the baking?
I did some of the baking for a birthday shoot I worked on last summer. I love to bake, so I'm happy to work with food, but rarely get the chance. Food styling is a totally different world, but I'm usually juggling too many things that if I were to take on all of the baking, or all of the building, or all of the painting the whole shoot would be sacrificed. I make or customize a few things for every shoot and source the rest.

If you weren't a prop stylist, you'd probably be:
I'd like to think I'd be living on a farm somewhere, but that's very unlikely. I'd probably be in grad school or working in some other part of the fashion industry. I like clothes a little too much.