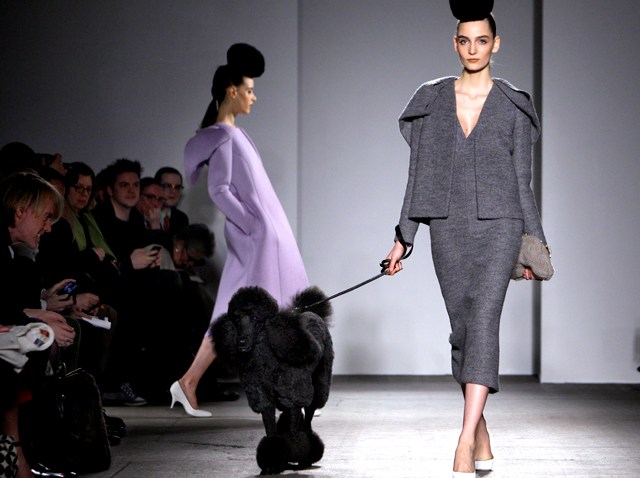 With Fashion Week fast approaching, the schedule is starting to materialize, with a few note-worthy shifts and one very note-worthy drop-out.
In a bit of jaw-dropping news, pop singer Avril Lavigne will be presenting a runway show this Fashion Week on September 12. The show will mark the latest debut of a line she first created in collaboration with Kohl's, Abbey Dawn, Elle reports, which is her first fashion foray since 2009. The line is no longer sold at Kohl's and now retails exclusively at AbbeyDawn.com.
Venerable showman Isaac Mizrahi will not be showing this year. As his rep telling Elle: "We will be releasing images this season in lieu of a show." The absence of his typically grand-scale catwalk presentations in the tents not only puts a hole in the calendar -- last season models walked with Standard Poodles in tow -- but also raises concerns that the label might be in trouble. Whether that is, indeed, the reason, remains to be seen, and Mizrahi isn't skipping the festivities altogether: He's on the roster designing Bowery Lane free rent-a-bikes in the Garment District for Fashion Week.
Also missing from the larger fashion week calender this year is indie favorite Vena Cava. Their press representatives tell us that a Spring 2012 viewing will be held for a select group of "family and friends." The label had scaled up from presentations to runway shows in recent seasons.