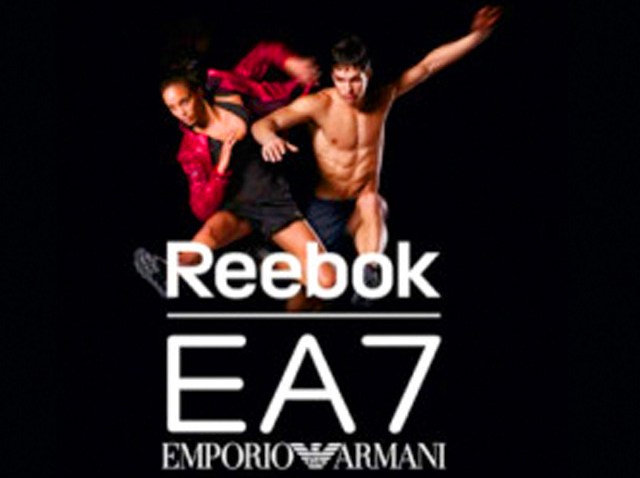 Fitness clothing will get a dose of designer when Armani and Reebok's EA7/Reebok drops in July -- great news if you wear your "fitness clothing" mostly for running around and doing weekend errands. Now you can look sleek and chic doing so.
According to WWD, the new collection includes 40 apparel pieces and 15 footwear styles and will be available at Reebok and Emporio Armani stores nationwide, as well as in select high-end department stores and luxury gyms at prices between $65-$190 for clothing and $140-$150 for kicks.
The trend-driven performance styles include the requisite tees and tanks, stretch pants and lightweight jackets, as well as tunic dresses and harem pants in Armani's inventive touch. Emporio Armani/Reebok footwear cleans up the sneaker and includes retro and vintage takes on the classics.