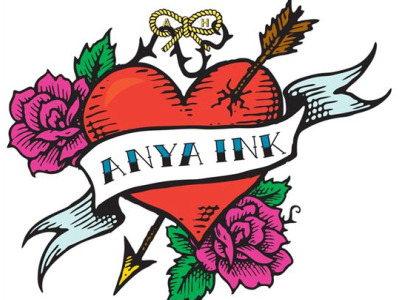 Who knew temporary tattoos could become trendy? British designer Anya Hindmarch will bring in a tattoo artist to her Soho shop Valentine's Day weekend for folks to (temporarily!) put their love in ink.
As odd as it may seem, we're loving this mini-trend that first popped up on the Chanel runway in Paris -- it seems temporary tattoos have gone high-class, folks. Hindmarch's pop-up parlor will run Friday, February 12 and Saturday, February 13, and shoppers and/or lovers may choose from classic designs or, of course, those associated with Hindmarch like I'M NOT A PLASTIC BAG. We're not entirely sure we'd want that written n our arms, but just so you know, it's available.
Granted, this isn't nearly as legit as the REAL tattoo artist recruited by Brooklyn boutique, Eponymy last year. Twice, they brought in Adam Paterson of Jersey City Tattoo Company for real, live, actual tattoos done in-store. Talk about a rockstar Fashion's Night Out event! If you're thinking about inking on a more permanent basis, practice with Anya and then pop in for the potential spring repeat of the Eponymy Parlor.