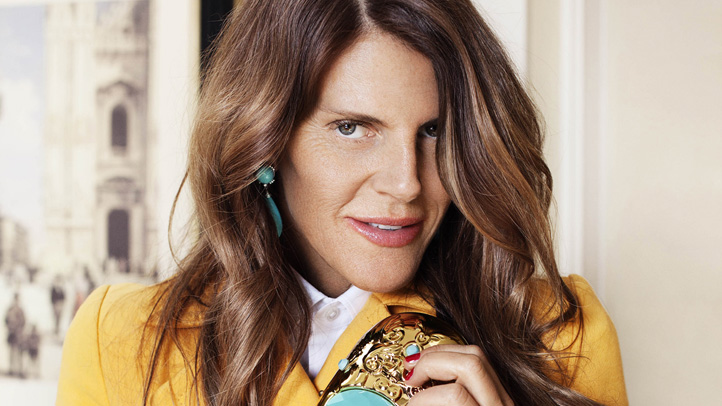 Fast fashion retailer H&M has had a pretty excellent track record of late in tapping of-the-instant designers with whom to stage collaborations -- from Lanvin to Versace to H&M -- and this fall, they're extending their field of candidates to style mavens. For fall, H&M has announced is partnering with street style icon Anna Dello Russo, whose penchant for over-the-top dressing as Fashion Director at Large for Vogue Nippon is pretty legendary.
Launching October 4, Dello Russo's collection for H&M will be comprised of what a release describes as "unabashedly glamorous, precious and playful" accessories like gem-encrusted sunglasses and golden clutches.
In a release, Dello Russo stressed the fun factor accessories represent:
"I wanted to create precious accessories that are impossible to find. As a stylist, I know accessorization is essential; it is the personal touch in any outfit. With these pieces, everybody can have fun, and turn an ordinary day into a fantastic fashion day."
H&M's Margareta van den Bosch added that the collection is a "celebration of excess, fantasy and decoration" -- i.e., pretty much exactly what you'd expect from Dello Russo. In the video H&M released to promote the partnership, Dello Russo takes us on a tour of her unbelievably lavish apartment and calls fashion "her real language." Judging by the offerings, we're certainly looking forward to speaking her language come fall.