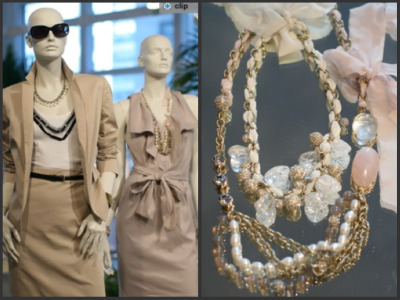 A longtime mainstay for conservative career clothes, Ann Taylor is upping the ante (again) with updated silhouettes and oh-so-slightly runway-inspired flourishes for the summer season.
Perhaps J. Crew's invigorating gradual makeover has inspired others in the market to spice up the everyday -- certainly Ann Taylor's new "Charleston Chic" group conjures up such motives, with ebullient colors, ladylike and contemporary blends and vintage undertones to newly tailored pieces.
Ann Taylor will still cater to its versatile market of professional women, but welcomes a younger set to the mix with accented waists and bedazzled accessories joining the ranks of classic basics like white shirts and tailored slacks. The new collections come after the brand underwent corporate changes and design updates, including collaborations with noted celeb stylist Mary Alice Stephenson and a new line with Eberjey.