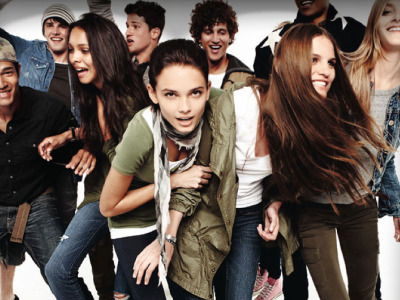 American Eagle recently announced that it will be giving away smartphones to customers who try on jeans between July 21 - August 3. The savvy shopper in us suspected it wasn't that simple, so we looked into the matter.
Some deeper digging revealed that upon exiting the dressing room (or upon checking out online), customers will be given a code to redeem towards a new BlackBerry or Android phone if they sign a two-year service agreement. In addition to the phone, they'll also receive a $25 AE Money Card good towards online or in-store purchases.
Seems like this freebie's definitely heavy on the conditions—and perhaps not something worth taking your pants off for—but if you happen to be in the market for a new phone plan and you're a fan of AE denim to begin with, then consider the offer a welcome reward.