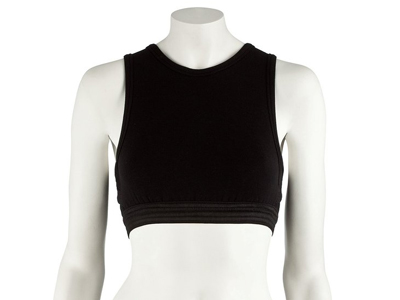 Considering the hype that continues to surround Alexander Wang, we'll admit we're underwhelmed by his underwear line -- an extension of his T basics collection.
We understand that they're meant to be seen, but at the same time we're not as thrilled to show them off as we would be, say, a VPL bra or a Lake & Stars piece. Plus, it makes sense that the sportbra aesthetic jives well with his sporty Spring collection and his overall '90s aesthetic, but $58 seems a bit steep for what's essentially a cotton sportbra -- albeit, in some styles, and asymmetrical one with a cool cut-out at the back.
The entire collection, which includes similarly simple underwear and plunging bras in a $48 - $72 range, is now available to buy on Alexander Wang's website as a subset of his incredibly popular T collection.