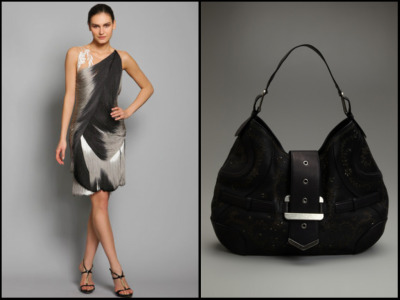 There's still a decent selection of clothing to be had from the Alexander McQueen sale on Gilt, but bags are all but gone and shoes are going fast.
Gilt's Alexander McQueen sample sale launched today and will run through April 10, offering deeply discounted prices on the late great's ready-to-wear separates and accessories. Technicolor gowns, trippy McQueen-tailored pieces, impeccable trousers, sharp jackets remain up for grabs, along with belts and about half the original shoe supply in the separate accessories sale.
Those items still available won't likely last much longer, with cocktail dresses hovering in the $400-$600 range and big-ticket items marked down by thousands.