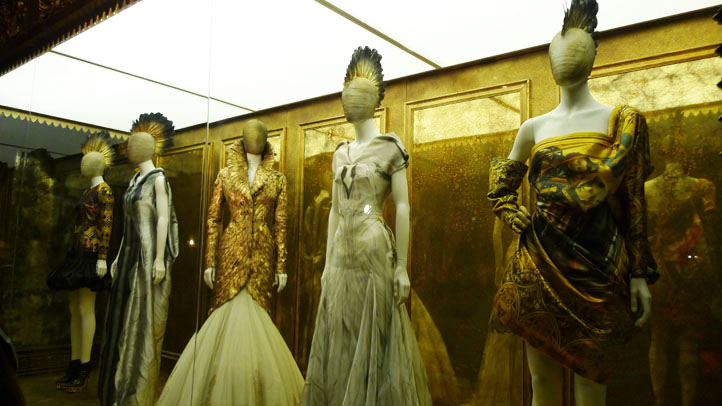 Alexander McQueen may have been a world-renowned, visionary designer, but according to documents recently release concerning the late designer's financials, his will was mostly designed to ensure that those closest to him were to be cared for.
According to WWD, McQueen left roughly $26 million to his family and those closest to him, including his dogs, who received a reported $81,500 in a trust, ensuring they'd be taken care of for the rest of their lives. Proving he's a serious animal lover, McQueen also left about $163,000 to animal charities.
The remainder of the late designer's fortune went to his family and his Sarabande charity, according to WWD, here McQueen apparently specifically requested that money be set aside to go toward helping students at Central Saint Martins, his alma mater. As it happens, the school -- which boasts one of the most impressive roster of graduates in the fashion industry -- is currently in the process of moving across London to a new campus, much to the chagrin of some who feel that the school will lose some of its cool factor by leaving Charing Cross Road.